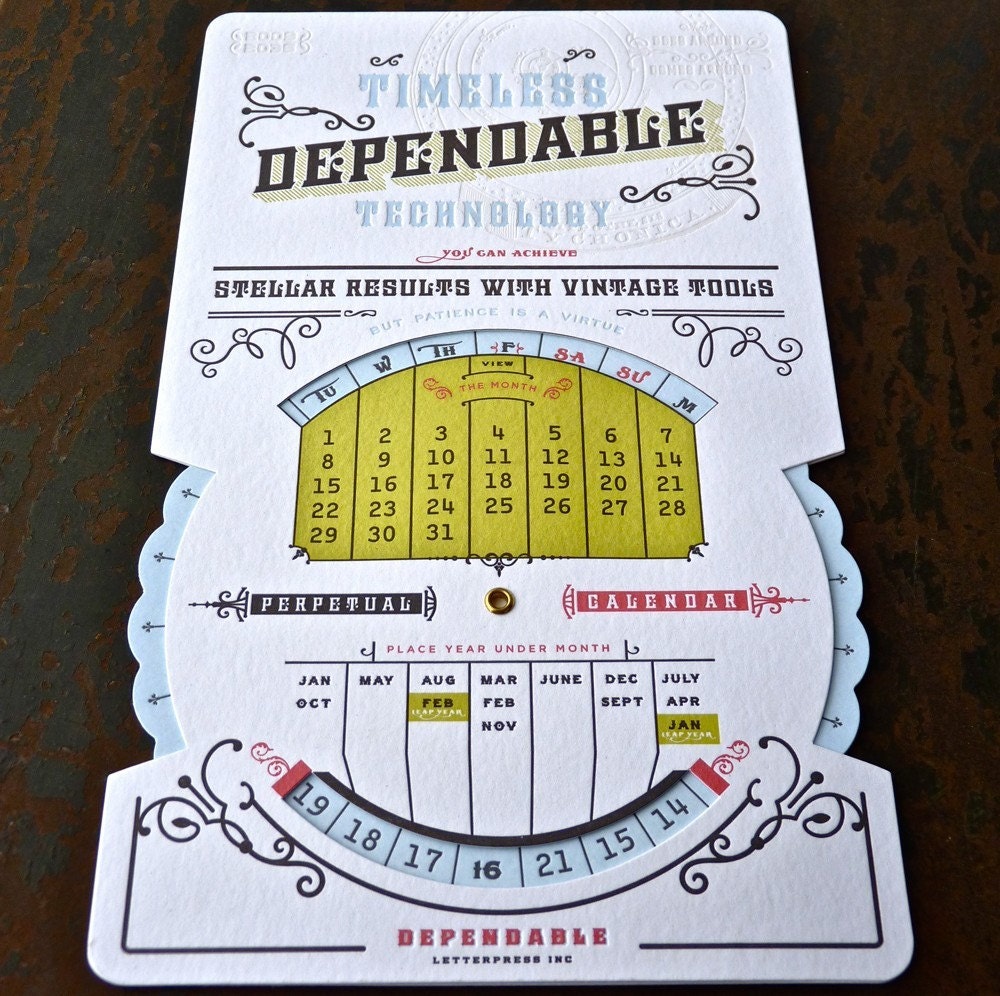 Happy New Year! Right now I am kind of obsessed with this
letterpress perpetual calendar
I just purchased from San Fran's Dependable Letterpress. So slow tech! There's a beautiful roundup of
vintage perpetual calendar designs on flickriver
- maybe the brass or wood ones are more your style.
On Slow Design and Slow Home:
On Slow Fashion:
On Slow Living:
The magnificent BrainPickings profiled
advice to sink in slowly
, a fab poster project from the UK (and yes, you can buy them). This one is
'Take Time' by Temujin Doran.
On Slow Food:
On Slow Travel:
EcoSalon summed up their favourite destinations covered over the past year.
One of the hot travel trends for 2012 will be personalized genealogical and re-enactment tours for travellers looking to explore their family history.
The not-for-profit World Shibori Network run slow-cloth themed tours through offshoot program Slow Fiber Studios. Past tours have gone to Japan, India, France, Italy and this year they're planning trips to Japan, France, and Mexico. Hmm, I've always wanted to learn more about natural dye techniques...
On Sustainability and Environment: